Discover Life on Your terms.
Find out what you REALLY want in LIFE, gain Access to your Unique Strengths, and become an Effective Communicator.
Shift from passenger seat into the driver seat position of your life.
The Driving License for Life is designed, but not exclusive,
for young adults aged 18-28 years.
To the young adult who wants to live a life in the driver seat:
Are you curious to know what you're really capable of?
Are you fantasizing what your future will look like?
And do you have big dreams you'd like to achieve?
In this program, you'll discover how to rise above the uncertainty and self-doubt that blocks many young adults from their aspirations - so you can grow, explore, and achieve to your fullest potential.
This is your invitation to craft your life full of confidence, clarity and curiosity. You are excited about the road ahead. This course will change your life.
Being a young adult can be challenging
From leaving the parents nest and becoming independent, to further education, career choices, and friends, to figuring out who you really are and what you're good at, to how to be successful in life - there's often a lot to think about at your stage in life.
But what if you had an easier way to deal with all the stress and expectations most adult people deal with?
In fact what if you could tap into the Confidence, Clarity, and Curiosity to fill your life with JOY and HAPPINESS and design the life you imagine - as easily as swiping to the left?
This is what this program is offering.
Do you want to feel tremendously excited about designing your life without all the emotional pain ...
...without feeling like someone else is in charge and you are just sitting in the Passenger Seat of your own life?
You arrived in adulthood and life is happening. You are facing each day to the best of your abilities but something is not quite right, yet. Maybe...
You feel stuck and don't know how to move forward
You feel disconnected to the real you in the world
You think you don't know enough about yourself
You question yourself all the time
You are tired of other people telling you want is right for you
You feel stressed about time
You feel misunderstood in your communication
You feel pressured to succeed
You fear that you are not good enough
You're overwhelmed by life
You're afraid of not fitting in
You envy others who seem to have it all figured out
You don't know where to start
This is stopping you from being fully YOU to create the life of your dreams.
Deep down you know that life can be fun, joyful and tremendously fulfilling. You know that you want to make the best of this life! You have a deep desire to for an abundant life and are ready to learn about yourself.
If you can find yourself even slightly in any of the above statements ...
.. this Driving License for Life program is for you.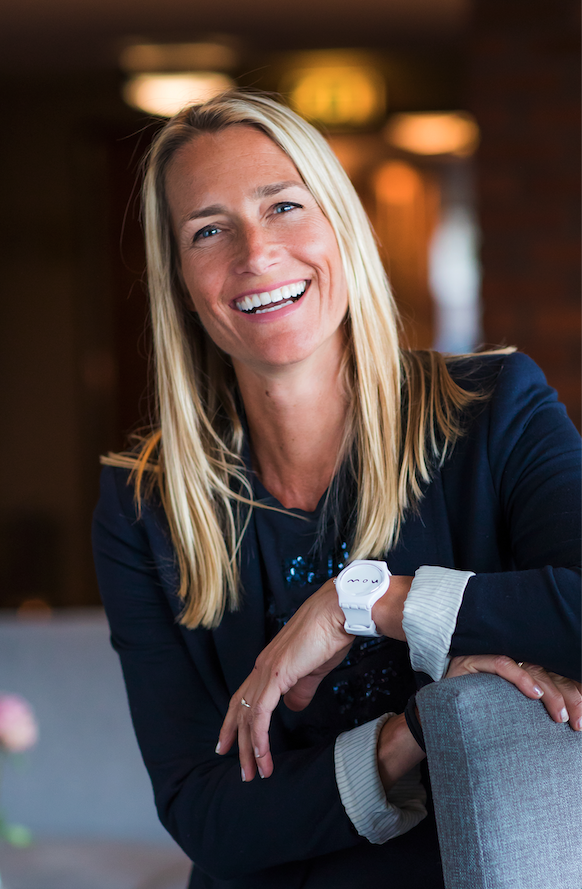 Hi, I'm Julia
Super thrilled we meet. You might want to know why I am here.
In my mid 20's I was fortunate to learn about the Power of the Mind and about Effective Communication.
This had a massive and groundbreaking impact on my life ever since, and now is the time to expand and share the learnings with YOU.
I am conscious about myself, aware of my life decisions, take responsibility for my actions, am full of dreams and know that trusting myself and the greater good is my path. I see this infinite potential in others too.
The journey is the destination - So whilst being here, I intend to spread Happiness into all my interactions.
After years of study in the field of Neurolinguistic Programming, Neuroscience, Human consciousness, this course encompasses all my knowledge and presents a great opportunity for young adults to start their personal growth journey.
I believe Happiness is Homemade, so let me show you how you are in charge, how you can be the driver of your life.
www.mindyou.today
Join me and you get
Daily Video Lessons

for an immersive learning and transformation experience. Micro-content that will guide you step by step deeper into the discovery of your new Self. (Monday-Friday)
Weekly LIVE Group Calls 60 min to directly connect with me. Guaranteed to leave you feeling inspired. With the possibility to get coached one-to-one
14 powerful mindset tools to enhance and sustain the transformation
Powerful exercises to boost your progress and allow you to make the shift from passenger seat into the driver seat. This is the moment of implementation, you can Netflix later.
Downloadable Course Workbook, to enrich your learning
A private community of like-minded people who learn alongside you, to deepen the experience, support each other, get feedback, share your insights and have fun together. An integral part of your transformation.
Self-assessment of your progress
Access via teachable platform, slick and easy to navigate for your convenience
Certificate of completion: Driving License for Life
The Curriculum
Driving License for Life Curriculum
Your Driving License for Life program includes 7 weeks / 49 daily micro-contents designed to enrich and elevate you into your best self- all hosted on the Teachable platform for easy access and modern design.
In just 20 minutes per day, each video guides you through the topic of the day including exercises that will give you access to your dormant unique powers - like deep self-awareness, knowledge about the human mind and emotions, and the confidence and determination to achieve anything you can desire.
With all my love, passion and energy I have crafted this course as an experience for you to GROW and THRIVE. I am certain that this program will alter your life, will change the course of your life.
All this is for YOU, if....
...you show up open, and meet me half way, and are fully committed to a 7 week mental road trip, and still have fun and ease along the way.....you are in the right place.
By the end of the program, you'll have everything you need to make an epic positive impact in your life, all the people around you and even on the planet.
It's time to live on your terms.
It's time to drive your life from the driver seat.
Why 7 weeks?
The course is complete after 7 weeks, all parts are important. Studies have shown that deep transformative change is a process. The course is designed to incrementally build up.
GOOD NEWS: The first 4 weeks, are jam-packed with content. You get knowledgeable, your awareness is intensified and you actually get a feel what your life is like from the perspective of the driver seat.
GREAT NEWS: You will mentally take your Self out driving your life, being in action for 2 weeks. Kind of like going on test drives in week 5 and 6. Vital part to gaining confidence.
AWESOME NEWS: Week 7 is full of 'booster' content, which will make you a mentally strong, observant and a curious driver of your life.
If you compare it to a car: It's like that all parts of a car are integral and work best together, to start the engine, to shift gear, to brake and pause, to turn the lights on, to play a good tune on the radio.
Dates for the VIP Launch
Important:
The moment you enroll and join the program we are opening up the warm up section of the course for you. This includes videos to welcome you and to do a bit of house-keeping before the start.
Course begins with daily videos
Monday, 7 February 2022 (course content week one)
Course ends at
Friday, 25 March 2022 (course content week 7)
Note:
As you are here in the capacity of a very special person, we kindly ask you to complete a questionnaire and produce a testimonial (ideally a short video) after completion of the course and give us all your feedback to make this course as great as possible. In return you receive your full refund of the accountability deposit of 99 Euro.